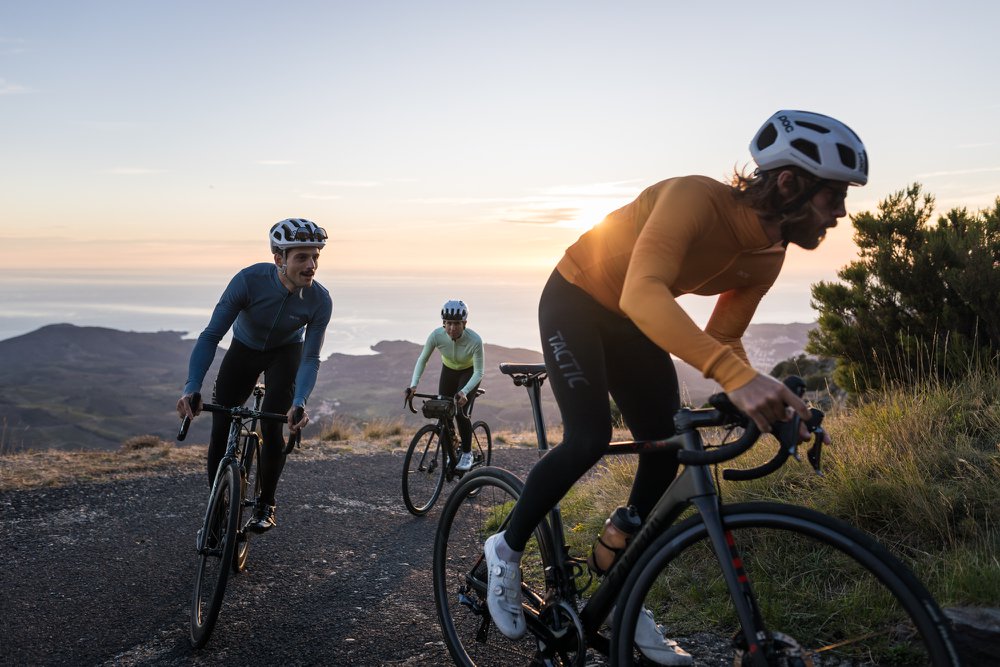 We present the TACTIC brand – brand for sports cycling clothing. Wondering what products the brand offers, which professional cyclist wear it or where you can buy Tactic cycling clothing at the best price? You will learn this and much more in the following article.
What characterizes the TACTIC brand?
TACTIC cycling clothing is characterized by innovative colors and a racing style that will captivate at first sight. All products are manufactured manually and are characterized by PRO-ride quality workmanship.
The company has developed its own system called SIGMAGRIP, which is used to better adhere clothing to the body. Customers also praise the Elastic Interface © pads, YKK zippers and the elegance of the clothing.
TACTIC brand products are manufactured with an emphasis on minimalism, comfort and adaptability, while taking care to eliminate unnecessary seams and the use of special fabrics with high elasticity.
Where is TACTIC cycling clothing made?
All TACTIC sports cycling clothing products are hand-made in the Spanish province of Girona. This region is home to cycling, in which a wide sports community is concentrated.
There are ideal conditions for cycling training, thanks to which more than 300 professional athletes from different countries of the world are trained here. To achieve the best possible quality of clothing, the TACTIC company works directly with individual cyclint in the design and production of products.
Employees regularly participate in cycling training, where they receive feedback on clothing directly from professional cyclists. Thanks to this, it is possible to improve products down to the smallest detail and design quality cycling clothing.
What products does TACTIC offer?
TACTIC offers its customers a wide range of products for men and women. Here you will find cycling jerseys with short and long sleeves, cycling pants, jackets, vests, cycling caps and leg warmers.
The best-selling products include the Culotte PURE, professional cycling bibs, which are among the best on the market. They are characterized by ergonomic geometry, water-resistant material and highly elastic fabric. They are extremely comfortable, aerodynamic and also elegant.
TACTIC in the world of professional cycling
The TACTIC brand dresses professional cycling for the UCI Massi-Tactic and Buff-Scott MTB teams.
The Massi-Tactic Women Team is a professional cycling team that competes in elite road cycling races, such as the UCI Women's World Tour. The team was founded in 2018 before registering with the UCI for the 2019 season.
Buff-Scott MTB is a professional cycling team and Tactic manufactures clothing for them in an exclusive design of the Hard Day line.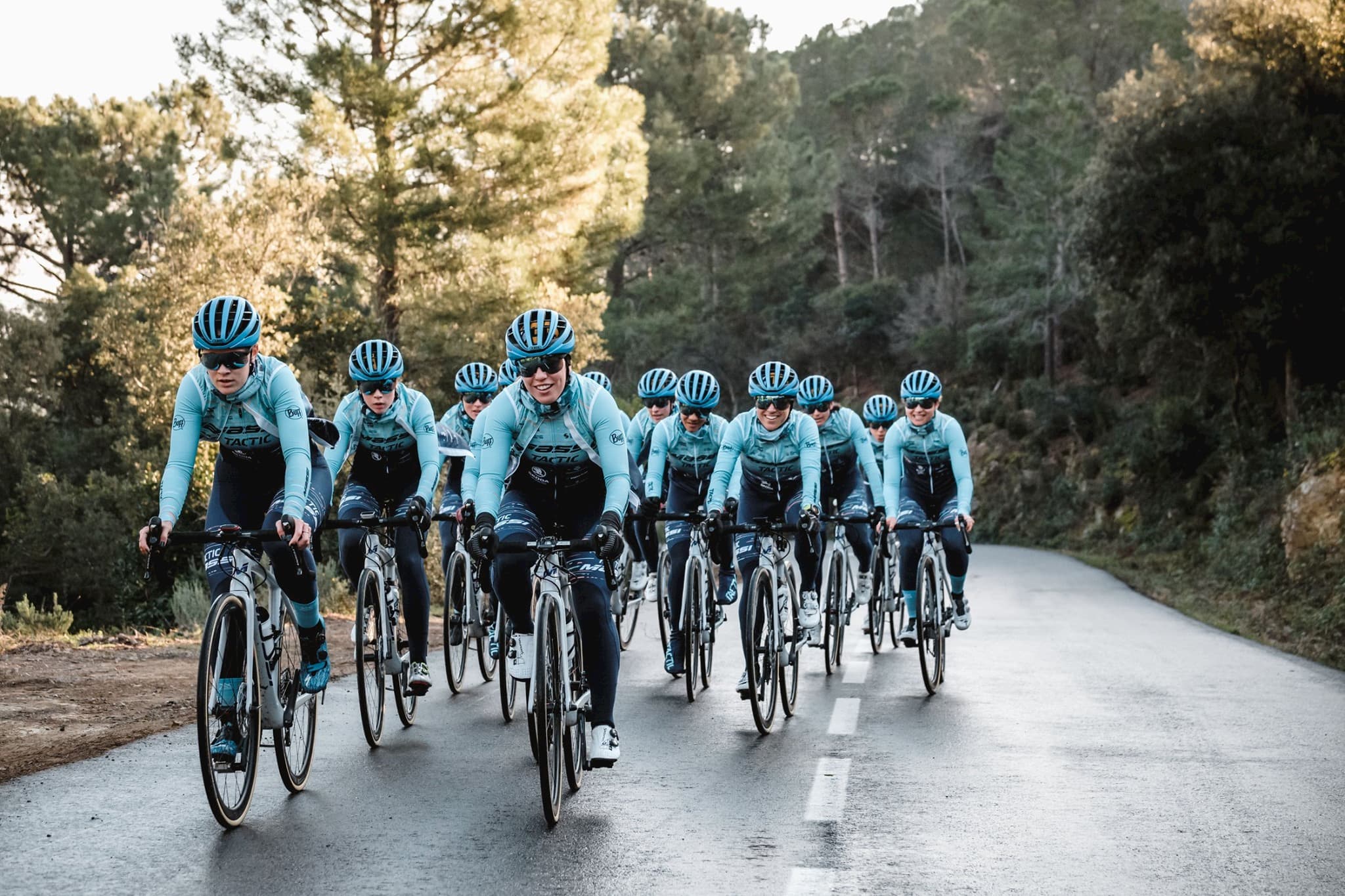 Massi-Tactic women's team in clothing from the TACTIC brand (Source: tactic-sport.com)
TACTIC cycling clothing in Slovakia and the Czech Republic
You can also buy quality Tactic cycling clothing from us. GironaProSport is the exclusive importer of Tactic cycling clothing for the Slovak and Czech markets.
All products from the Tactic collection can be found on our e-shop.  We delivere inside European Union markets. If you are interested in selling TACTIC brand clothing in your store or online e-shop in Czech or Slovak market, do not hesitate to contact us.
For sports clubs and associations, we offer the possibility of producing personalized sportswear for cycling, running and triathlon. It doesn't matter if you are an amateur or a professional. From 6 pieces we will produce clothes for you with your own design according to requirements.
You can also read a more comprehensive review of Tactic clothing in this  this article by Mtbiker.